Happy Summer! I'm back with another list of recommendations or basically a list of things I've been enjoying lately.
Let's start with TV shows because what better time for a binge watching TV then the summer.
1.The Office
As you know I've previously watched Parks and Recreations ,so a lot of people recommended this show to me (like A LOT). I decided to give this shows a go ,but the first season was not too catchy. Like any normal person, I stopped watching and once again my friend told me I had to watch it ,and I'm so glad I did. This show is amazing. It's funny ,has amazing a plot line , and gave first to one of my favourite couples. I didn't get addicted because I was really focused on school when I started this show ,but I assure you that the 9 seasons will fly by.
2.The Unbreakable Kimmy Schmidt
IF YOU DON'T HAVE NETFLIX SKIP THIS PARAGRAPH
This show is a netflix original (the reason for the disclaimer above) and surprisingly really good. I went into this show with 0 expectations and I was pleased with the outcome. The main character ,Kimmy, is so lovable and you automatically want to know more about her. This show is only 2 seasons long (26 episodes in total) ,so it's relatively short. If you're not looking for commitment or a quick TV show to lighten up your day,week,month whatever this would be your show.
3.Jane The Virgin (Currently Watching)

I'm obsessed.I guess I have a thing for drama because I love this show! It's this crazy story about a virgin named Jane(hence the title) who is pregnant. Each episode leaves you wanting more. I am literally binge watching this show (I've stayed up till 2:30 am watching this shows 2 nights in a row.. Help?).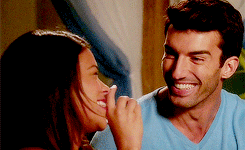 Moving on to books.
I honestly haven't read any .but I'm trying to get my hands on Heir of Fire by Sarah J. Mass. It's the third book in the Throne of Glass books. A lot of people don't like them ,but I found them quite captivating. The series follows an assassin named Celaena Sardothien and her journey. There's great love triangle which automatically makes the book 10x better ,am I right?
Music
My June play list has the following songs:
1.One Dance By Drake (and other people)
2.i hate u,i love u By gnash
3.This Is What You Came For By Calvin Harris & Rihanna
4.Lost Boy By Ruth B
5. El Perdon By Nicky Jam & Enrique Iglesias
6. Close By Nick Jonas & Tove Lo
7.Never Be Like You By Flume & Kai
8.Too Good By Drake & Rihanna
9.Can't Stop The Feeling By Justin Timberlake
It's also Ramadan so a little Ramadan tip is stay hydrated! Always keep a water bottle with you after iftar.
I recently got a new watch and I like the simple accessory feeling it brings to me. I almost always where it when I go out and It's useful in the weirdest ways. Sometimes, it brings a whole outfit together in this weird professional kinda way and I really like it.
Lastly, a simple beauty routine. I love to sleep in so I ditched the full on eyeliner and stuck to this basic routine and cashed in about 30 minutes on sleep.
1.Wash your face.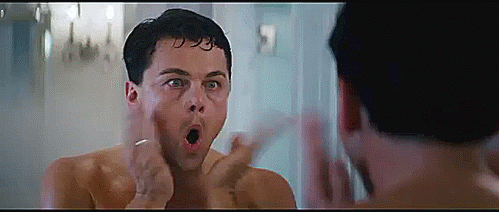 If you don't I don't know how you survive. A clean face is like a clean mind.
2. Moisturize
It's my least favourite thing to do. It's gross,sticky, and slimy. I hate it. Aye, but if I can get my self to put that nasty stuff on my face, so can you.
3.Occasional Concealer
"Conceal, don't feel. Don't let them know... that you have (possibly) a new pimple friend."
Every has that time when one huge red pimple pops up. Instead of foundation or any heavy makeup I just put on a THIN coat of concealer. Thankfully, my skin hasn't been acting up too much but I do have a friend on my forehead who refuses to go away :(
4.Kohl
I apply kohl in my water line and I like that look it gives when it's kinda fading out and it's a little under your eye. It gives my eyes a subtle pop and my face some life. I spare people outside my zombie face :)
5. Chap stick
My lips are soooo chapped. Chap stick is a must have. I apply it before I sleep, before I leave my house, and any other time I remember.
That's all of the juice I got for now!
Happy Summer!
- Rida