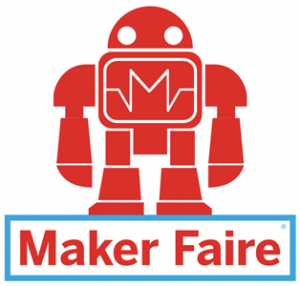 "Hey what's up it's been a while..."
Yesterday, I traveled to San Mateo to go to the Maker Faire. I'll keep my review short and sweet.
There were different zones for different categories and you walked around looking at exhibitions and playing around with some cool tech.
Wild Lasne's confused by passing Homo Sapiens at the entrance
Accidental ground photo
Standing next to a knock-off Baymax/Android
Selfie next to knock-off Baymax/Android
Dancing Daleks
Indian Invasion
Sliding into DM's like
Ew
We all look like burritos
I finally felt tall
Trippy light tech
Bomb light up forest
The next Gigi Hadid
I forgot what it's called but we learned about it in physics
GOOGLEEEE!
Dope intel robots
Grabbing free anythings (including wristbands and tattoos)
SO MUCH 3D-PRINTING
EGH. There are normal bathrooms if you look hard enough.
30 minutes before closing...
Damn who's that girl holding the kettle corn
That's all folks. Until next time.
Happy Making - Rida