Hey! I don't know if you noticed but I've got a face! Now, I don't remember exactly when I started caring how I looked but I started using makeup and actively took care of my face ehhh 2 years ago? Sadly, if you dig deep enough on this blog (not that hard) you will find some nasty make-up photos. I thought I was super duper fly with my eyeliner that looked like a lego stamp on my eyelid. I think I've improved a tiny bit. I get super attached to products and develop a routine with each of them. If it gets over then I run out and buy the SAME EXACT THING. hey what can I say. I'm not one for change. Soooooo if you're interested to know how I manage to make myself look somewhat alive keep on reading!
Diet
Everything start's with your diet. I know you've probably heard it a million times but it's super duper important and whatever you eat will affect your skin! I personally am dependent on water. If my water intake goes down tiny little dots show up on my nose and many new friends show up.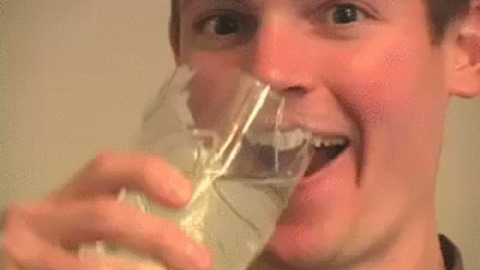 Moisturizer
For the longest time my skin used to be sooo dry. Like nasty dry. I hated moisturizer and frankly still do. It just feels so gross. I'm a night shower person so right after I apply moisturizer on my legs,face,and arms. I've also heard things about applying moisturizer in an upward motion to avoid wrinkles so go for it if that's your thing.
Specifically, I use Aveeno Daily Moisturizer but I think I'm going to start using the Sunscreen/Lotion hybrid creme thing once I finish the daily moisturizer.
Chapstick
Lips need to be hydrated too!! But I always forget that I have them so I just stuck a tube of Burt Bee's Lipbalm into my pencil case so if I'm bored in class or suddenly remeber during school I just put on chapstick.
Hair
Is hair even a part of your face? I don't know but I sure do work with it. Before I wash it I oil my ends and my roots with Moroccan Argan Oil or regular Coconut Oil.
Whilst showering I use the Bed Hed moisturizing shampoo and conditioner or the Moroccan argan shampoo and conditioner.
When my hair is still wet I massage in the BioSilk serum.
I tend to blow-dry my hair since the air dried version is sooo frizzy and nasty. Before applying heat I use the Moroccan Argan blow-dry protectant and after I use the Loreal Frizz serum. I just notice how I use mucho Morccan Oil in my hair. Oh well. Go Moisture?
And that is all! Now I'm no expert but I do have face that I take care of!
Happy Being Nice To Your Face!- Rida